0
0
Please notice that we use the 24h time system.
In 10 lessen op de donderdagavond leer je een aantal ritmes voor djembé en doundoun (de bastrommels). Je zal merken hoe snel je resultaat hebt en er muziek ontstaat die je nooit dacht zo snel te kunnen spelen.  Notenkennis of andere muzikale ervaring is ook niet vereist. De lessen zijn voor alle leeftijden. In de lessen is aandacht voor techniek en samenspel en vooral voor veel spelplezier.
Donderdagavond
van 19:00 tot 20:15 uur.
GRATIS PROEFLES, als je het cursusgeld vooruit betaalt. Bevalt de les niet dan kreeg je het hele bedrag teruggestort.
Kosten: 10 lessen: € 115,–
Djembe €5,–
Na de eerste les mag je kiezen of je door wilt gaan.
Facilitator: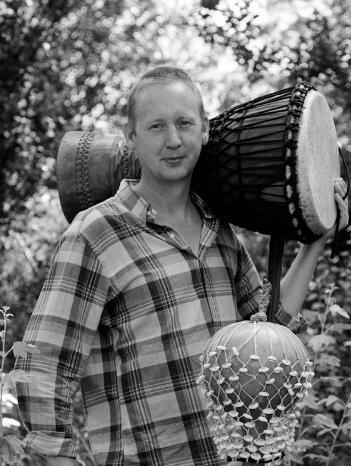 facilitator:
Sebastiaan de Vries
Organiser: