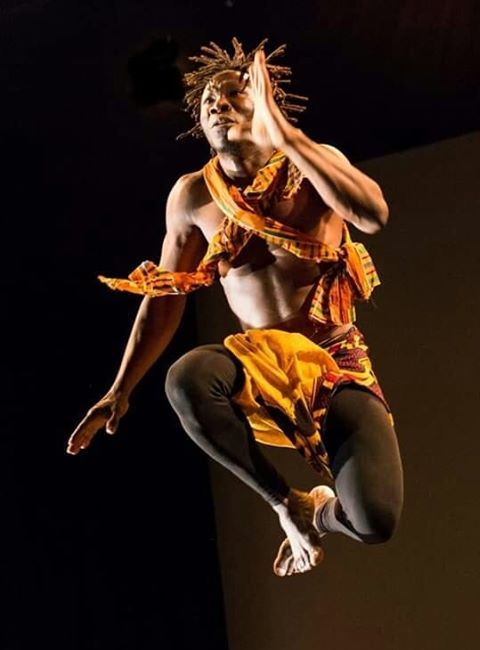 0
0
Oumar Almamy Camara is from Conakry Guinea where he started dancing when he was 15 years old.
He went on to work with two Guinean national companies: Ballet Joliba and Percussion Des Guinea. Almamy was also lead dancer with a number of other Guinean groups including Ballet Nafaya and as choreographer and acrobat in Circus Des Guinea. He then travelled to Senegal and was lead choreographer for Ballet Bougarabou the top ballet in Senegal and also Dounia Percussion in Casamance Senegal.
Almamy moved to the UK in 2012 and has been working with Ballet Nimba a Ballet Theatre based in Cardiff as assistant choreographer whose performances include playing at Womad Charlton Park, UK. In order to be a true master of Guinean dance, the dancer needs also really needs know the rhythms and be able to play them – Almamy also has this experience and currently runs regular classes in djembe and dundun in Bournemouth.
---
Upcoming Event(s) with Oumar Almamy Camara
Event(s) with Oumar Almamy Camara
---
Past Event(s) with Oumar Almamy Camara
Aug
20
2020
A three day camp focusing on the djembe plus dance, balafon, dundun and singing with evening performances on…Learn more
---
Program(s) taught by Oumar Almamy Camara