0
1
Please notice that we use the 24h time system.
A three day camp focusing on the djembe plus dance, balafon, dundun and singing with evening performances on Friday and Saturday – perform with your teachers and see them play too! No need to cook – food is included which is also a nice way to bring everyone together in the spirit of community (yes we're there for the music but we like to hang out together too). The event and camping takes place in a lovely field within the beautiful Chilterns countryside. Dorm accommodation is also available onsite. It's a small event in terms of numbers (with around 100 people onsite) but is aimed to be big on providing you with a unique experience where you can really immerse yourself in the world of djembe and dundun drumming and other art forms from West Africa. This year the balafon is also taking centre stage with not just one but two Guinean balafon masters!
DJEMBE WORKSHOPS FRIDAY 21ST TO SUNDAY 23RD AUGUST:
All the way from the USA and for the first time teaching at a UK camp, Guinean master of djembe and balafon (and other percussion) and former member of the prestigious national dance company of Guinea: Les Ballets Africains!
Iya Sako
Always smiling and with a gentle approach but certainly not a lightweight djembe master (your muscles will get work out!) and teaches true, traditional village style Malinke rhythms from Guinea.
Sidiki Dembele
High energy, incredibly talented multi instrumentalist / master drummer / griot who not only specialises in Ivory Coast rhythms but also has a wealth of knowledge in many West African music and dance traditions.
There will be three groups – Intermediate, Advanced Intermediate and Advanced. Your group will learn from one teacher each day in an extended workshop that runs from the morning into mid afternoon. You will have the opportunity to learn from each teacher over the three days. WORKSHOP SPACES ARE LIMITED – YOU HAVE BEEN WARNED!
BALAFON WORKSHOP THURSDAY EVENING WITH ABOU: If you are an experienced balafon player you can book this for an additional fee. You can also attend this and not the whole camp plus camp overnight (but sorry you can't stay beyond breakfast unless you book the whole event).
ADDITIONAL WORKSHOPS ON FRIDAY AND SATURDAY:
Oumar "Almamy" Camara – Dundun Dance and Guinean Dance
After bringing us the joy of Guinean dance at last year's performances, Almamy is going to share his extensive knowledge and experience with you tailoring his workshops for people who mainly drum but want to dance too.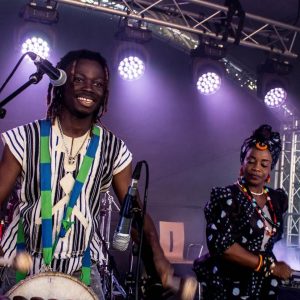 N'famady Kouyate – Balafon
We are so lucky to have this Mandingue griot master balafonist living in the UK now and you lucky people have the opportunity to learn from him! All levels welcome.
Hans Sutton – Dundun Drumming and Djembe Techniques
Teaching dundun since he was a teenager, Hans is so brilliant at unravelling dundun parts. The Djembe Technique workshop will focus on different and interesting exercises to develop your djembe playing.
Sidiki Dembele – Singing with Ngoni
Come along to sing and chill out with Sidiki who will play the Ngoni (stringed instrument) to accompany some wonderful songs.
FULL EVENT WORKSHOP TICKETS include all the workshops above apart from Balafon with Abou on Thurs which is an additional fee. See the booking form for the timetable. On your booking form you will need to select one of the levels to indicate which djembe group you'll be booked into (intermediate, advanced intermediate or advanced). For the afternoon workshops, no need to book a space.
LUNCH AND DINNER IS INCLUDED: Last year's caterer is unavailable so this year Bokkie Foods, a local company, will be serving mainly South African food. Different dietary requirements will be catered for e.g. vegan.
EVENING PERFORMANCES:
A limited number of Evening Only tickets are also available to book (they include dinner!)
Friday
Saturday
Teachers' performance and group demonstrations – perform the rhythm/s that your group played during Saturday's djembe workshop!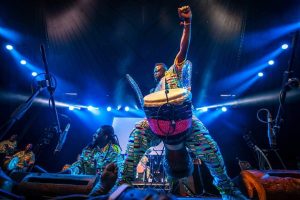 ARRIVAL / LEAVING / ACCOMMODATION INFO: Camping or dorm accommodation is an additional cost. You can book Thursday (arrive from 17.30), Friday and Saturday night. Or you can arrive Friday morning and book Friday to Saturday night. Everyone leaves site after the workshops finish on Sunday afternoon.
Deposits need to be sent by 25th April
Full payment by 24th July
The cost of Workshop Tickets, Evening Only Tickets and the Thursday night balafon workshop tickets are on the booking form.
Putting on a "labour of love" event like this can be a stressful experience, mostly due to this concern (until enough bookings come in) "are we going to cover costs?" The venue increased their fee again (because we are so noisy which resulted in a fairly pricey exclusive use of the whole site fee) and many other costs have gone up this year. I look forward to receiving your booking forms and thank you in advance for sending them asap with your deposits or full payment.
Facilitator: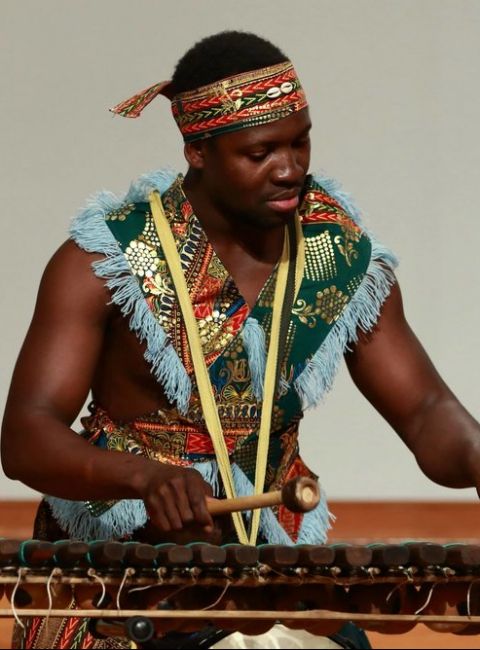 facilitator:
Aboubacar "Abou" Sylla
Facilitator: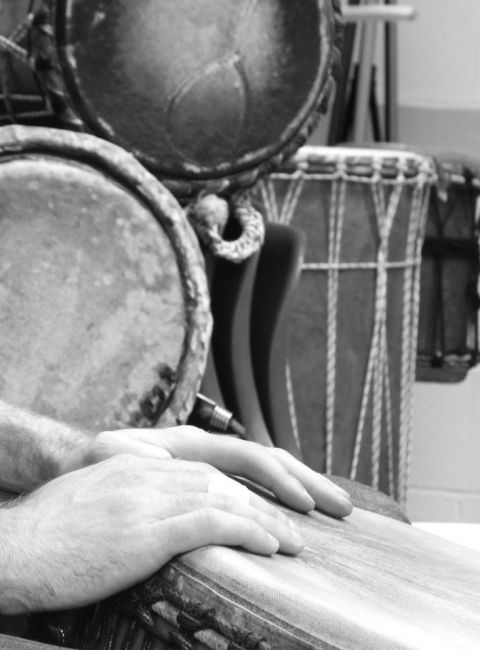 facilitator:
Hans Sutton
Facilitator: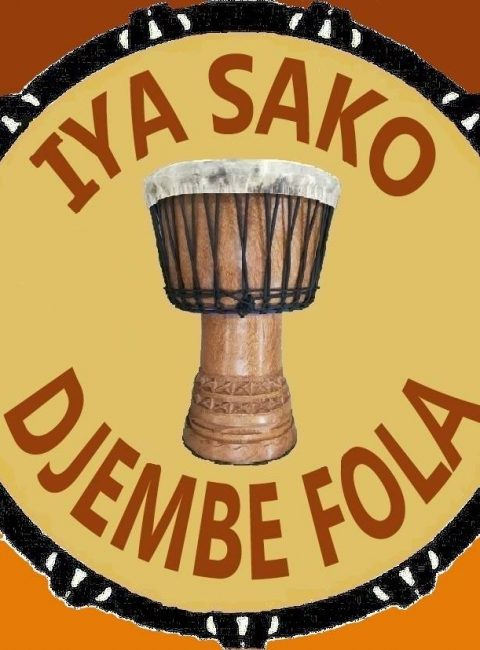 facilitator:
Iya Mory Sako
Facilitator: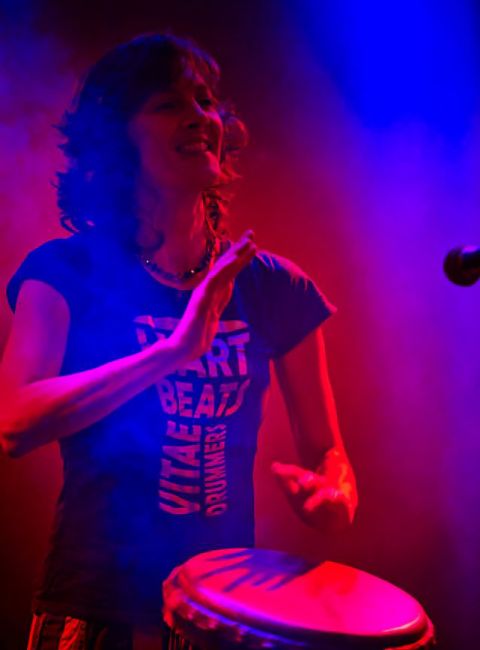 facilitator:
Justine Hart
Facilitator: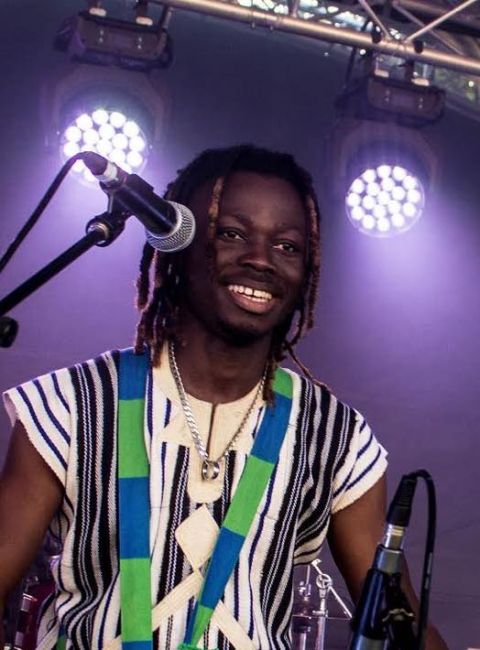 facilitator:
N'famady Kouyaté
Facilitator: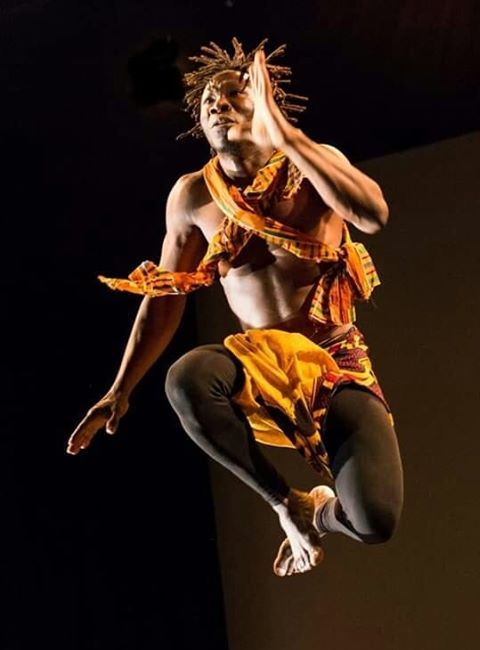 facilitator:
Oumar Almamy Camara
Facilitator: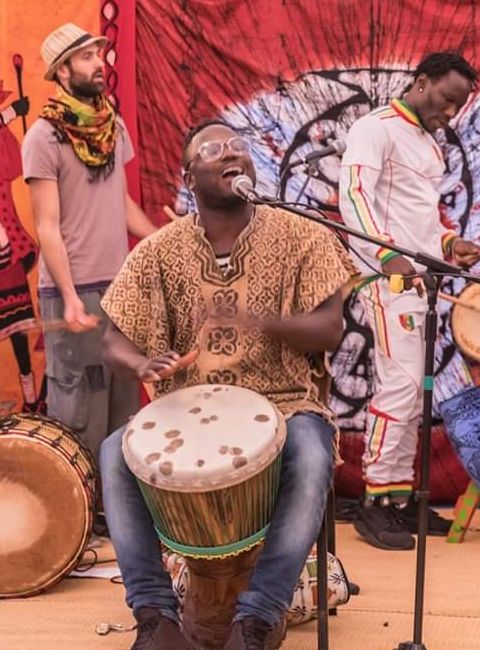 facilitator:
Sidiki Dembele
Organiser: